Tasting Room & Lounge
Four Eleven Wine Lounge began with Bledsoe Family Winery and Gramercy Cellars of Walla Walla searching for a shared tasting room on the westside of Washington State. What started as a simple idea morphed into the most exciting wine concept in Seattle. Located in the Pioneer Square neighborhood, Four Eleven Wine Lounge is much more than a Washington Winery Tasting Room. It's an exploration of wines from around the world.
Join us for a traditional tasting room experience or come to explore our selection of international wines – by the glass, bottle, or to take home. Stop by for a seat at the bar, table by the window, or enjoy our patio. Have a snack – tin fish, charcuterie, cheese, and beyond. Bring a bottle home. From Bledsoe to Barolo, we have the world of wine covered.
Four Eleven Wine Lounge highly recommends reservations, but we offer bar & patio seating on a first-come, first-serve basis.
Tasting Room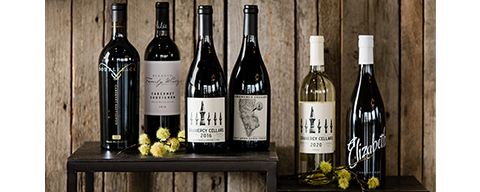 We offer the current, reserve, and library offerings of Gramercy Cellars and Bledsoe Family Winery. Learn about the world-class wine regions and vineyards of Washington. Discover why the world has recognized Walla Walla as one of the premier wine regions in the world. The tasting room experience is offered daily until 5 pm. Reservations are highly recommended.
Menu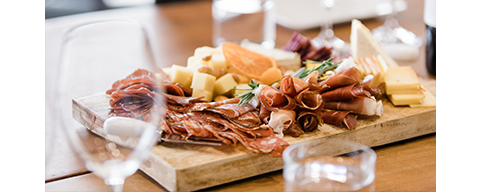 Tin fish, charcuterie, cheeses, and snacks - our simple menu is designed to be enjoyed with wine.
Tuesday Wine Seminars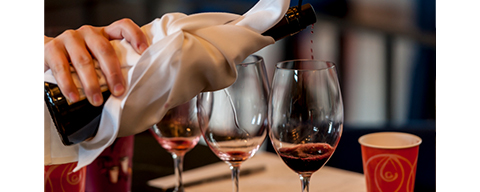 We have a lot of wine at Four Eleven. Wine from around the world and we want to drink them! What better way than to get a small group together and talk and taste some fantastic wines? Each week will have a different theme. Cost is $45 per person/15% discount for wine club members and reservations are required.
Live wine classes are led by Greg, Brian, and guest sommeliers and winemakers. Most will ramble for 60 - 90 minutes. One evening class includes six (2 oz) pours of wine, printed materials, and snacks. Guests will be seated at a communal tables.
International Wines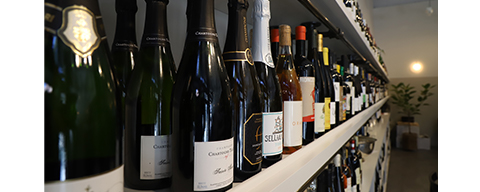 We offer an ever-changing selection of some of the most sought-after wines produced by small family wineries across the Old World – think France, Italy, Spain. Enjoy by the glass or bottle.