Paolo Scavino "Bric del Fiasc" Barolo 2015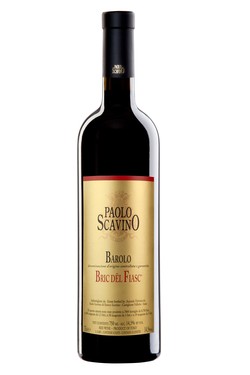 Scavino is a name in Barolo which screams "Amazing!" when you say it out loud. Their wines are rooted in the best vineyards around the estate in Castiglione Falletto, but even more deeply rooted is their family. Elisa Scavino is now at the helm and has been called the "Alchemist" of Barolo. She follows in a long line that begins with her great-grandfather Lorenzo, her grandfather Paolo, and her father Enrico. The family's vineyards are in her soul, and when you speak to her about the wines you can feel that energy.
Today's offering is their Bric del Fiasc. This vineyard was one of the first to be recognized through the MGA Classification, but even more important one of the first to be bottled as a single-vineyard. Her grandfather Paolo saw this as a special sight. It is located right in the middle of the Barolo zone, where the western sandstone Helvetian soils combine with the more elegant, limestone and marine Tortonian soils. This makes for a very special wine that combines fragrance and ferocity. 2015 is a classic. This wine has the vineyard's tell-tale licorice quality, along with dark fruit, spice, and this elegant nose of potpourri. For the cellar, and maybe for a decanter about thirty minutes before you drink it now.