Cantina del Pino "Albesani" Barbaresco 2017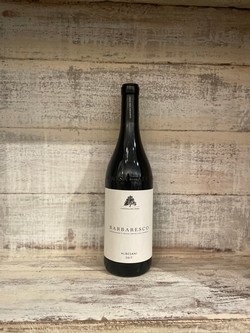 This wine is one of the last vintages which were made by Renato Vacca who passed in 2020 - the person who elevated this winery to an even higher level than they were before. He also helped to elevate the wines of Produttori di Barbaresco during his time studying there. He was a quick learner, and the region was already in his soul.
The Albesani is a very ripe vineyard in Barbaresco, with an entirely south-facing slope to give the wines sunshine all day. There is a rich, dark-cherry core to this wine, along with wild strawberries. Sandalwood, cedar, and potpourri dominate the nose and the finish, which is fat for Barbaresco. This is a great wine for a grilling out night, or let it decant for 20 minutes before you drink it.