Château Le Coteau, Margaux 2018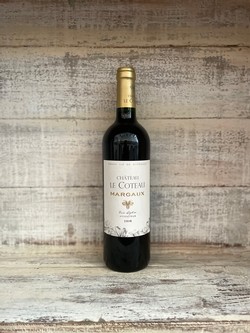 Château Le Coteau is one of the last family farms from the appellation Margaux. Since oenologist/winemaker Eric Léglise has taken ownership of this property in 1993 he has elevated this wine to stellar levels. In a region that is known for high-priced wines, corporate investment, and showy estates, this Château is an amazing departure.
Wines from Margaux are known to be captivating, almost seductive - and that is definitely the case with this wine. It is dominated by Cabernet to give the wine body, buy it is the perfect balance of Merlot, Petit Verdot, and for the true hero is the Cabernet Franc. The Merlot gives some opulence to the middle of the palate, but the Cabernet Franc makes the aromatics ethereal, with notes of black olive, truffle, and a sweet cassis element. This is a work horse and show pony all in one.
Wine Specs
Varietal
Cabernet Sauvignon