Desconcierto Albariño, Rias Baixas, Spain 2020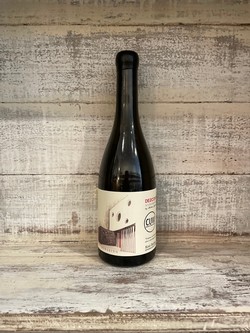 At only 333 cases of wine, we know this is an incredibly handcrafted wine. Desconcierto Albariño wine has been made exclusively from grapes of the Albariño variety and is produced in the town of Cambados. The vineyards are situated at an altitude of 40 feet above sea level and the soil is basically composed of fine granite particles and sand. The spacing is 5 x 4 on a trellis system with a density of approximately 600 vines per hectare with an average age of not less than 25 years. The abundant rainfall typical of the Galician climate, the town's exposure to the sea, and the geographical location of our vineyards, which are very close to the shores of the Arousa Estuary, give this wine a disconcerting, strong Atlantic character.
This is quintessential Albariño! Such clean, lively white peach flavors dominate the palate, and the mineral finish kicks in at the end. Cambados is also famous for their amazing tin fish, like octopus and scallops. Make a dish with smoked paprika, garlic, and olive oil - you will have the perfect meal.