J.F. Coche-Dury Bourgogne Blanc 2016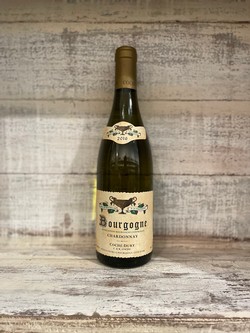 Offerings of the enigmatic wines of J.F. Coche-Dury are akin to being told you are getting a unicorn for your birthday, or you don't have to yell "representative" when you call your bank - it's that rare! The wines of the domaine are considered the most heralded in Burgundy, and even the great winemakers in Burgundy cherish the moments when they get to pull a cork on one of these wines.
This Bourgogne Blanc is as sought after as their Corton-Charlemagne, and rightly so. It is from vines on the property surrounding the family home that has plantings dating back to the thirties. The wine has power and minerality, which comes from the combination of chalk and clay soils the vines are planted. This has the stylings of a grand cru - it is handled just as the Corton-Charlemagne. In a vintage that was crushed by frost, this wine was made in minuscule quantities. The family's farming carried them through another difficult, but amazing vintage. Those that survived the frost made stunning wines - and they surely did!