J.F. Coche-Dury Corton Grand Cru 2013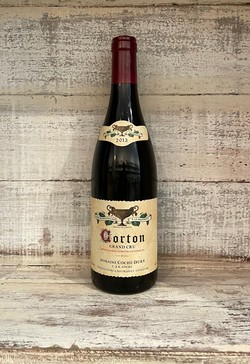 Offerings of the enigmatic wines of J.F. Coche-Dury are akin to being told you are getting a unicorn for your birthday, or you don't have to yell "representative" when you call your bank - it's that rare! The wines of the domaine are considered the most heralded in Burgundy, and even the great winemakers in Burgundy cherish the moments when they get to pull a cork on one of these wines.
Jean-François is one of the most traditional people in the realm of wine. He doesn't accept his fame in the world he has elevated with his level of excellence - he only stays vigilant in his approach to farming the 20 acres of vineyards he has. Their vineyard holdings are around their home in Meursault, as well as located in Puligny, Auxey-Duressess, Monthelie, and the hill of Corton. To truly know the wines in the cellar he must know the vine. This vision is being continued by his son, Raphaël, and his wife, Charlene. They are almost reverent in the task they have taken in following the footsteps of such a special place.
The wines are like no other! They focus primarily on white wines with amazing concentration. They spend lengthy time on the lees, as they feel this gives them cellar-aging potential. They use a high percentage of new wood, but the wines never show the amount. The concentration these wines have to stand up to the oak compliments them very well. Their wines are like staring at a pointillism painting and you see how much is done to make one centimeter - they are that complex.
2013 is a large rarity. The vineyards that year were ravaged by hail all over Burgundy, but those who managed to get fruit were rewarded. The yield was incredibly low, but the concentration of both the whites and red wines was high. This Corton has flavors of red and black currant, an almost smokey spice, and a concentration that rivals the most powerful on the hill of Corton, but has the balance that can only be achieved by "Coche". These were just released to us, and have not had any other home besides the importer and the person who brought them to us.