La Rioja Alta "Gran Reserva 904", Rioja 2011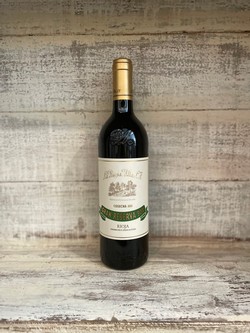 Classic! Ask any sommelier to say one word about La Rioja Alta; most of the time, you will hear the word "Classic!". This moniker has held true for years. The wines aren't classic in a passé sort of way, but classic in a way that we think of Humphrey Bogart and Lauren Bacall. Classic!
The property started out as a group of Basque and Rioja winemakers and then formed as one winery at the end of the 19th century. A few years later they merged with another winery, Viña Ardanza. This name and the name of their Gran Reserva 904 have brought them the attention they have always deserved. 2011 is such a beautiful vintage. What started out looking like a doom and gloom year turned into something marvelous. This wine has balanced fruit with some fresh raspberries, combined with berry preserves, orange zest, and classic hints of cedar and savory herbs. The finish is long and full of freshness. La Rioja Alta releases their wines when they are starting to drink well now, and will also make you happy in another ten years.